Pitch Perfect now available for free!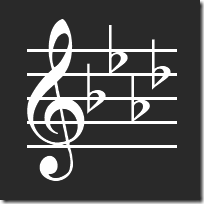 I'm very happy to announce that I've now made my pitch pipe software for Windows Phone 7, Pitch Perfect, available for free! Earlier this week, a free, fully functional, ad-based version of the application was published to the marketplace. I hope you'll give it a shot and let me know what you think!
The $1.99 version of the application (sans ads) is still available if you prefer to avoid the ads (as is an ad-free, limited functionality trial) – now you've just have no excuse to avoid giving it a try and providing feedback if you've got any!
You can get more info by going to the Pitch Perfect page of my website, or grab the app from the marketplace using one of the links below (requires the Windows Phone 7 or the Zune desktop client):
Free, ad-based version:

Full, ad-free version: